The only private mausoleum in the cemetery, this is not quite as grand a construction as some of the ones in the great city cemeteries. But it must have impressed the neighbors in this little country town.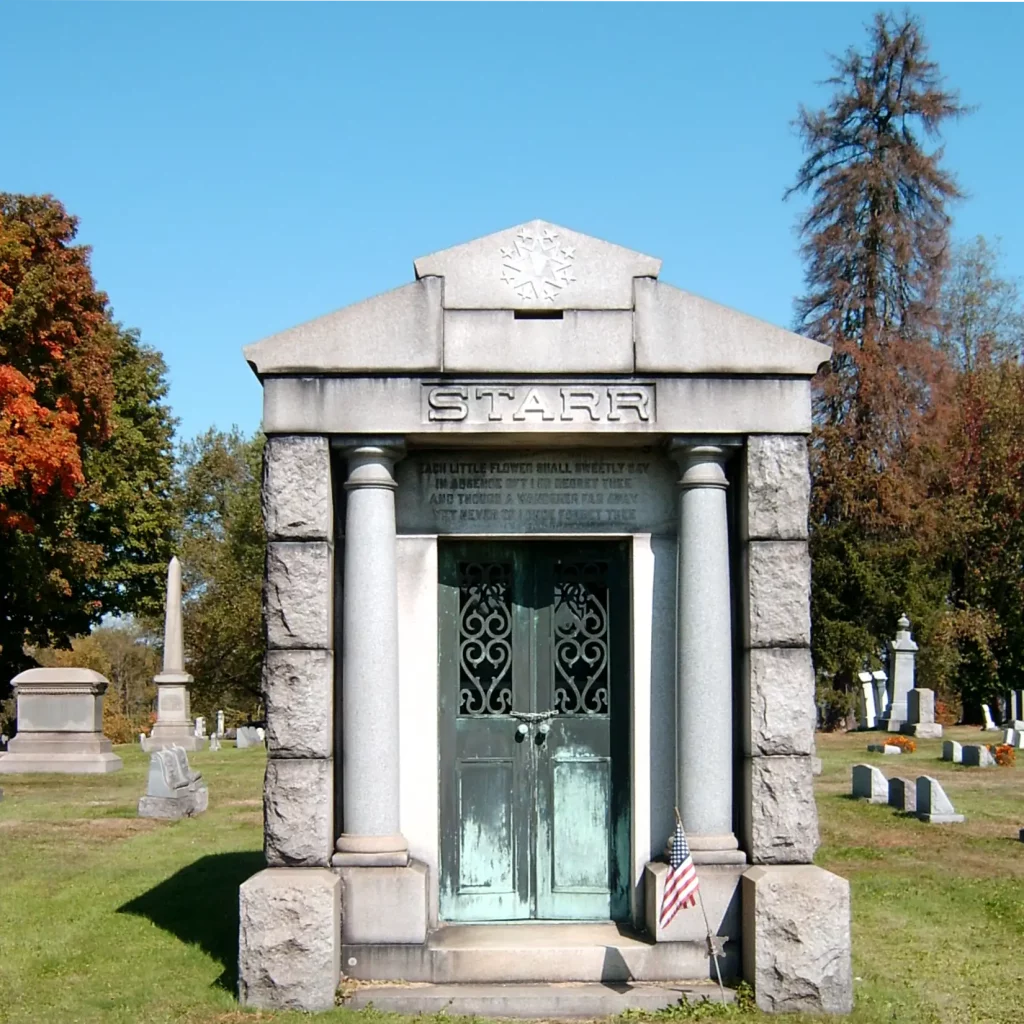 The epitaph is a version of a poem commonly associated with valentines:
Each little flower shall sweetly say,
In absence oft I do regret thee;
And though a wanderer far away,
Yet never do I once forget thee.